Learn and play Polo at Estancia La Martina Polo school
...where Polo and Fashion was born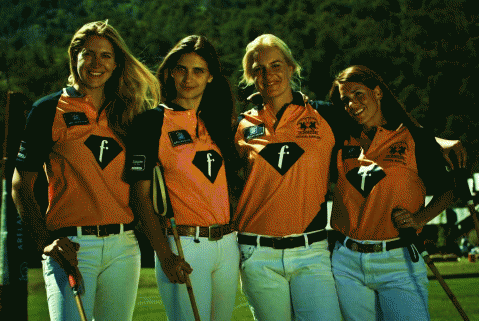 La Martina Polo school is the
Number 1

Polo Estancia in Argentina
...Why?
The nearest polo place to Buenos Aires
20 min from the airport
Oldest estancia with the most polo history in the world
The best polo player was born here, Adolfo Cambiaso
The most succesfull fashion polo brand was created here
Cambiaso's family will be with you during your visit
Contact us for booking La Martina Polo school
For polo days and classes please contact polo(at)debrune.com or call our mobile +54 911 49985852 (from Argentina: 15 49985852) or landline +(54)223-4322646 #225 (+extention)
From Europe +491638501212
From the US +1 305 767 4266 or +(1)917-5120927 # 636
From CH +(41)435-005984 #525
From Australia +(61)280-148229 #756
Skype: LaMartinaEstancia
For hotel booking:
You can also stay at la Martina. The estancia has a small exclusive hotel with a pool, tennis court and other facilities.
For watching polo games:
In the afternoon there are low goal practicas generally played, where beginners can easily join.
How to get to La Martina Polo school:
by bus: Lobos Bus (call 00541143816000), 40 min. from the city centre
by car: Desde 9 de Julio, toma la autopista 25 de mayo, dirección aeropuerto de Ezeiza, en la última salida, antes de entrar al aeropuerto, toma la autopista Cañuelas (205) hasta la salida Vicente Casares - km 51 (instructions for Spanish driver)
by taxi: Call 00542226430500 or 005491150526597 (english speaking)
Polo Programs
La Martina Polo school offers Polo lessons all throughout the year and breed the highest class horses ranging from high goal to beginner level in our polo school.
Learn to play Polo:
Polo Day (half day in groups): 150USD
half days go from 10.00 till 15.00 or 13.00 till 18.00
Polo Days full, individual clases or practicas: 250USD
Polo Class & Stick&Ball: 150USD/1lesson, 1000USD/10lessons
Hotel&Polo:
Polo Holidays Deluxe: 450USD/night&day (classes by Cambiaso's brother)
Polo Holidays Students & Group Packages : 350USD/night&day
A Polo Day can be as follows (in a group):
Salida desde Recoleta/Centro: 11.00 hs.

Teoría y clase de equitación: 12.00 hs.

Clase de polo: 13.00hs.

Baby-Práctica: 14.00hs.

Asado y vino: 15.00hs.

Regreso: 18.00hs.

Precio: US$ 150 por persona

Más de 10 personas: US$ 120

Opción fin de semana: US$ 350 /day&night (sleep in La Martina)

Student package

Condiciones generales:
El programa NO requiere ningún conocimiento previo de polo
Outfit: jeans y zapatillas (o botas)
Equipo necesario (casco, tacos…) da el club
Se paga en pesos o dólares: en efectivo o por deposito bancario
Se debe abonar 24h antes del evento
Por cancelación con menos de 24 horas de anticipación se devuelve 50%
Por pagar con tarjeta crédito se abona 20% mas
Por pagar por PayPal se abono 10% mas